Our guest accommodations are now closed for the season. We are welcoming guests again between May 13 and August 13, 2023. We are looking forward to seeing you then!
Traditional Dorm Room
Traditional Doubles consist of two single beds per room, which share a washroom with the adjoining room. All bedrooms are furnished with two desks, chairs, a vanity and sink.
Suite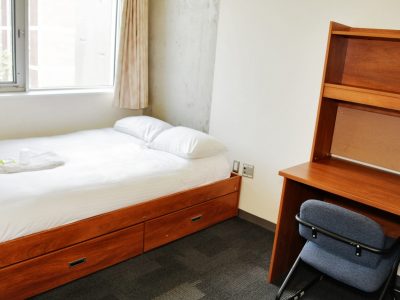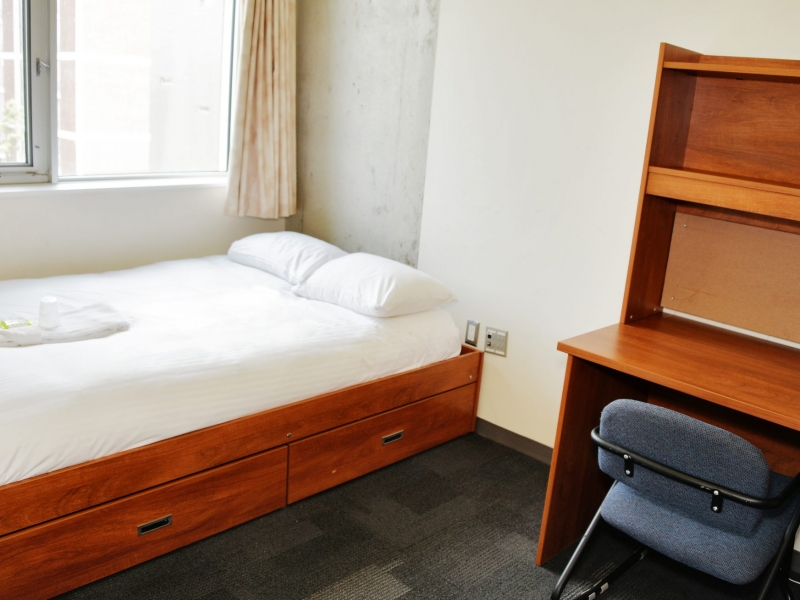 Suites consist of two bedrooms (one double bed per room), equipped with a fridge and microwave, and private washroom.
All rooms include:
Air-conditioning
Smoke and pet free
Shared TV lounges on each residence floor
24/7 reception services
Free wireless internet (wired internet also available)
Additional Extras:
All you care to eat breakfast, lunch and dinner available in the caf.
State of the art athletics facilities, including gym, swimming pool, indoor track and more
Laundry facilities
Vending machines in each building
Meeting spaces available
Convenience store on site