Traditional Doubles consist of two single beds per room, which share a washroom with the adjoining room. All bedrooms are furnished with two desks, chairs, a vanity and sink.
All double rooms are air conditioned and are smoke/pet free.
Every floor has a shared TV lounge. Free wireless internet is also available in all rooms.
Each room includes two single beds, two desks and chairs, and a window.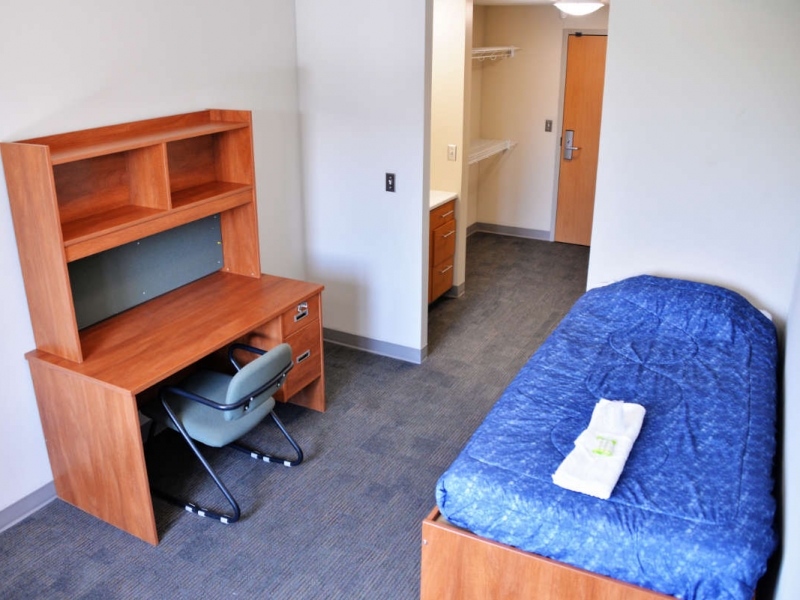 A vanity with sink, and ample storage are included in each room.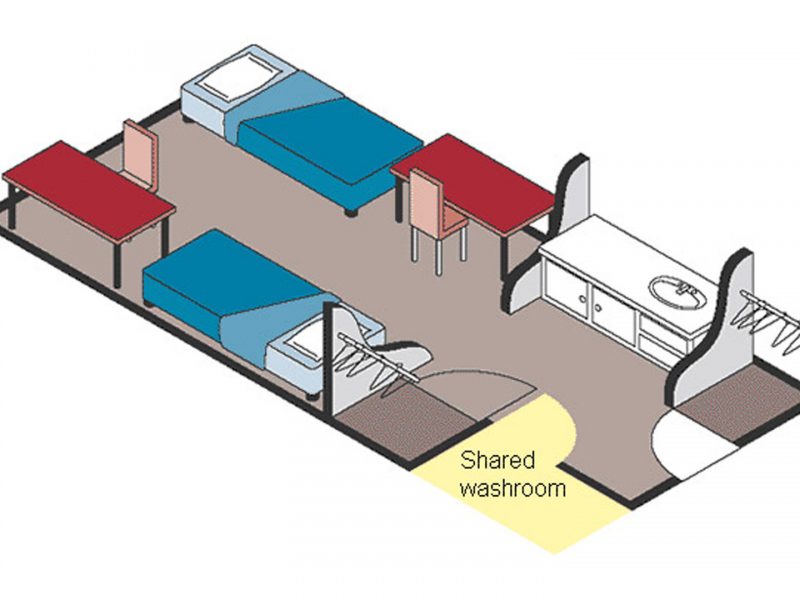 Traditional Room Floor Plan